Products
Contact Us
Hongkong MM Tech Limited
Address: Dongguan City, Guangdong Province, China
Tel: +86-18825829580
E-mail: mmtech02@gmail.com
TPU Clear Elastic Tape
We will send the quotation to you within 24 hours.
All form fields are required.
Captcha

Parameter:
Material: TPU
Width:2mm-30mm
Thickness: 0.08-0.35mm
Package: 1KG/Roll, 20KG/CTN
Applications:
It's suitable for all kinds of high-end knitted garment, swimwear, underwear, pants, leisure wear, sportswear, sportswear, shoes, socks, face mask, dust mask, respirator, etc.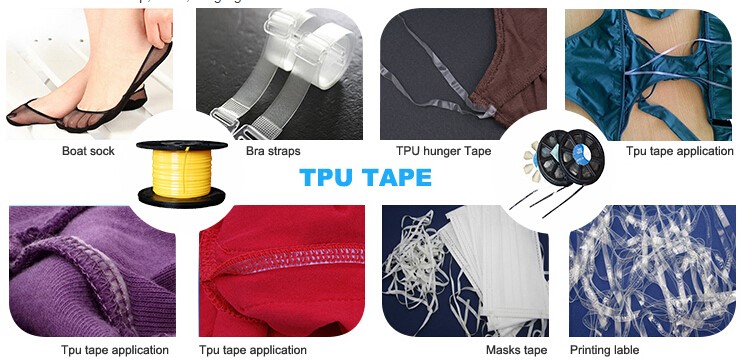 TPU Band
within 5-20 days after receipt of payment
Carton