Flat Elastic Band and Aluminum Nose Clip for Oxygen Masks
Mask Material Tech can offer oxygen mask Flat Elastic and Aluminum Nose Clip
1. Flat Elastic Tape for Oxygen Masks
Contents of Oxygen Mask Elastic Tape: Polyester+ Spandex
Elasticity: 1:28
Width: common 7MM, but also some supplier use 5MM or 8MM.
Color: dark green is the first choice, the second will be white, and yellow is flowing.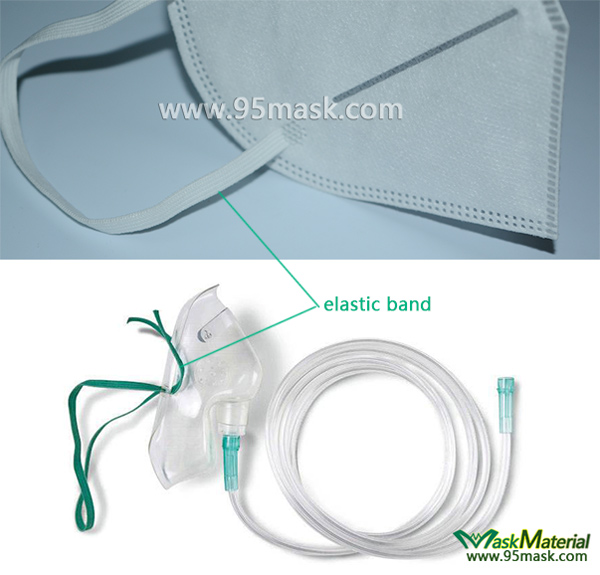 Comfortable thickness and width, soft touch feeling and quality elasticity is the most important points for a better wearing experience.
2. Aluminum Nose Clip
Comparing to other dust-proof and respirators, nose clip of oxygen mask will be more short, and with two holes at two ends to make the adjusting available. And another point is that oxygen masks without glue on the back side, because it will use two small pins to fix it, but the dust mask and respirator glue nose clips use hot melt glue to be stick.
Mask Material Tech can offer all shapes, all sizes and all thickness aluminum nose clips.