What a exhalation valve can do on the respirators and face masks?
A complete set of exhalation valve includes bottom plastic parts, the silicon rubber and the top cover. A quality respirator will with many layers filtering fabric which make you not easy to breathe out the waste air, then this valve will help you. When you breathe in, the silicon part will blocks the hole, make you can only breathe in outside air through the mask filtering layers, but when you want to breathe the waste air out, the silicon part will open the hole, make you much easier to breathe out, with exhalation valve on the face masks and respirators, much convenient for the users, this why the users more like a face mask and respirator with a exhalation valve.
With this same reason, a face mask and respirator with a breather valve will in a higher quality grade which can help the supplier to save higher price.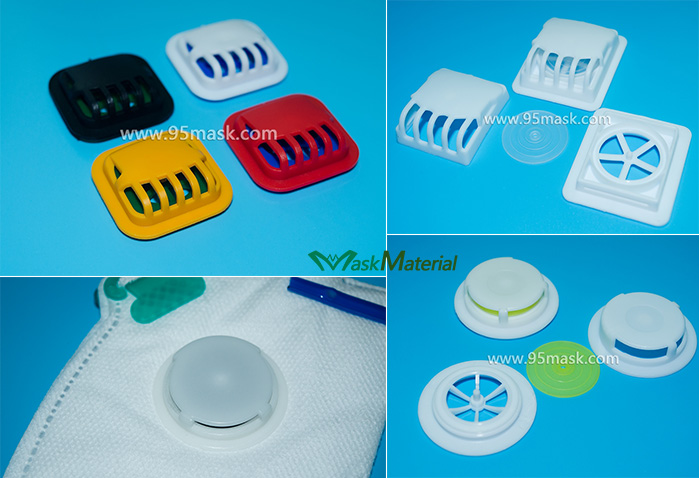 What is the other calling of face mask/N95 respirator exhalation valve:
It is also be called as dust mask exhalation valve, breathing valves for face mask, respiration valve.
Hole diameters of the exhalation valve: according to different type and model no., the hole diameters are different, usually from 17mm to 32mm, and custom made also be offered with customers' requirements.
Material of exhalation valve: PVC for bottom and cover plastic part, eco-friendly silicon for the valve blocks.
Breather Valve Colors: Any color you want.
Applicable of exhalation valves: for N95 respirators, 3M cup masks, face mask, dust masks, dust proof masks and so on.