Products
Contact Us
Hongkong MM Tech Limited
Address: Dongguan City, Guangdong Province, China
Tel: +86-18825829580
E-mail: mmtech02@gmail.com
Metal nose piece with glue
We will send the quotation to you within 24 hours.
All form fields are required.
Captcha

Metal nose piece with glue made of aluminium, and at the back of the nose clips will be pasted by hot melt glue or have holes at the two ends, mounted on the nose part of the respirator masks to help the fastening. They are soft so can be folded in any angle easily. According to different requirements, they can be made in different size and thickness.
Name: Metal nose piece with glue
Width: 5 mm
Thickness: 0.3-0.8 mm
Length : 75mm,80mm,85mm,88mm,90mm Or Customized
Packing detail: 200 pcs/ bundle, 25000 pcs/ carton, 30 carton /wooden pallet
Carton size : 28.5x30x22 cm
Sample time: 1-2 days
Production time: 7-10 days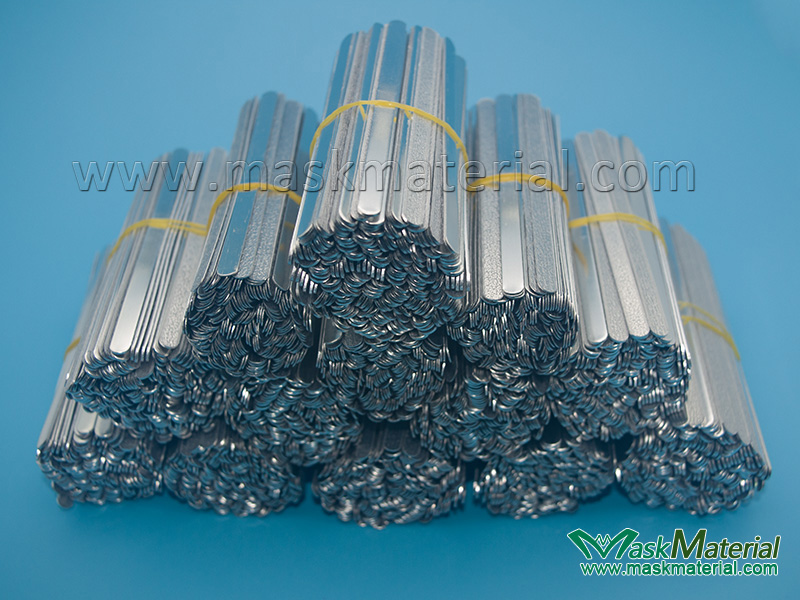 Metal Nose Clips
within 5-20 days after receipt of payment
Carton