Products
Contact Us
Hongkong MM Tech Limited
Address: Dongguan City, Guangdong Province, China
Tel: +86-18825829580
E-mail: mmtech02@gmail.com
7mm White Elastic Headband
We will send the quotation to you within 24 hours.
All form fields are required.
Captcha

Parameter:
Content: Polyester+ Spandex
Elasticity: 1:28
Width(MM): 7 MM (free choose from 4mm~15mm)
Length(KG): 330~350 YARDS
Other Color: Gray, Yellow, orange, green and etc.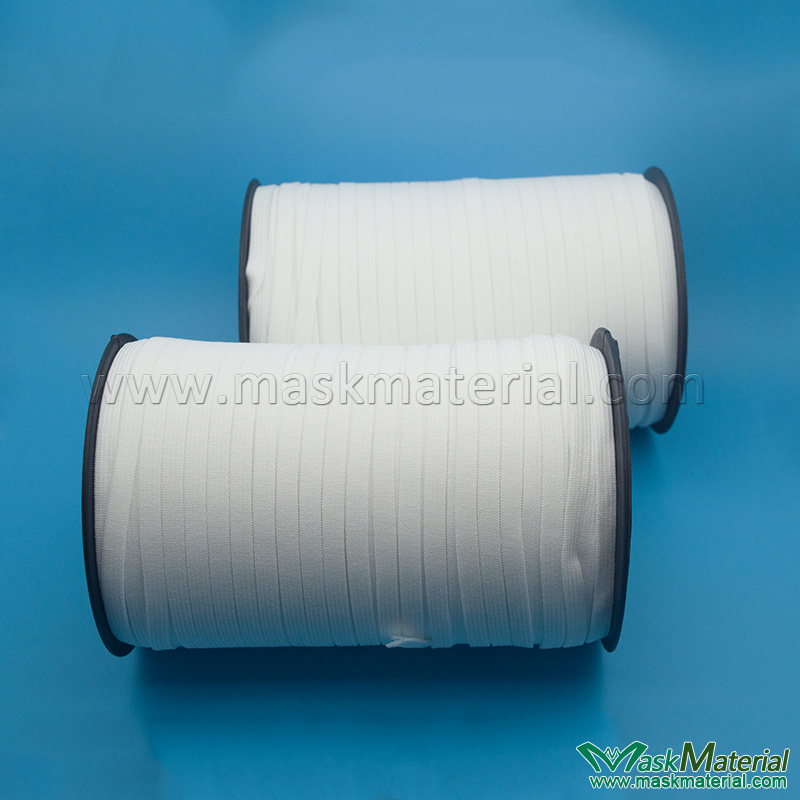 Applications: this N95 respirator headband is especially suitable for N95 dust face masks elastic headband, N95 masks headband, dust-proof respirators elastic headband, folded masks headband, pollen mask elastic headband, duckbill mask elastic cords,3M masks elastic headband, 3M respirators elastic rubbers, mask elastic strings and so on.
Tips for Mask & Respirator Elastic Headband Purchasing:

1. Beware of LATEX and SPANDEX
LATEX with weak elasticity
LATEX is HARMFIL for healthy
LATEX cann't good weld by ULTRASONIC Welders
2. Beware of Low Price
They may sent you LATEX elastic band instead of SPANDEX

Mask Material offers:
1. SPANDEX elastic bands
2. Two times SOFTER elastic bands
3. 15~20 Newton Welded Strength elastic bands
4. Reasonable price as we are manufacturer ourself.
Flat Elastic Band
within 5-20 days after receipt of payment
Carton